Transition Evening to Develop Parish Profile
Transition Evening to Develop Parish Profile
Friday, October 13, 2017

Important: This event has already occurred.

5:00PM - 7:00PM
St. Stephen's Hall, 7921 St. Stephen's Road (off Mt. Newton X Road)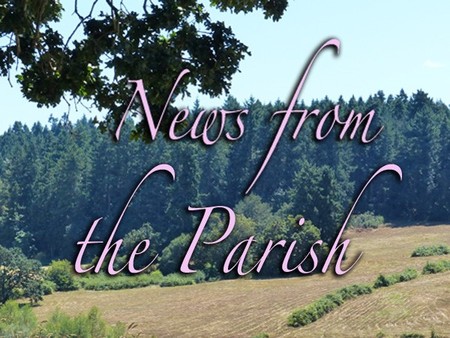 Developing Our Parish Profile To Recruit A New Priest-in-Charge
Important Invitation For You!
The Bishop's Consultation Team invites you to attend a Transition Evening on Friday, October 13 at 5:30pm at St. Stephen's Memorial Hall. There will be sandwiches, fruit, coffee & tea available from 5:00pm throughout the meeting
What is a "Transition Evening"?
A time (usually 2 hours – longer if needed) where you have the opportunity to offer your input to the Bishop's Consultation Team who are tasked with the search for a new Minister.
Bishop Logan, Archdeacon Penelope and Stephen Martin (Executive Officer), will facilitate our evening by putting forward questions that will help us develop a Parish Profile. Due to the short time frame allowed to develop the Parish Profile, this will be the only opportunity to put forward your answers, and, just as importantly, to hear the answers of others. Please come and take advantage of this chance to share your point of view in person to ensure that we (and others) understand it.
Your active participation is vital in helping your Team prepare an accurate Parish Profile.
This is the document that will be used to attract candidates for the next Priest-in-Charge of the Parish of Central Saanich.
We know that some of you have a challenge driving in the dark. We are committed to getting as many of you to attend as possible. If you need a ride, please contact your Church office by October 11 so that carpooling may be arranged.
If you cannot arrange for child care while attending this serious and important event, please let us know well in advance and we will see if we can find suitable supervision downstairs.
Looking forward to seeing you there!
Lynda Clifford, Greg Robinson, Derek Osman, John Beresford, Jackie Kolson, Leslie Pedlow
Return to Events
---