Bible Study: 2 Timothy- " Christian Leadership"-5
Bible Study: 2 Timothy- " Christian Leadership"-5
Wednesday, December 13, 2017

Important: This event has already occurred.

St. Mary's Church, 1973 Cultra Ave., Saanichton (Cultra & East Saanichton Rd.)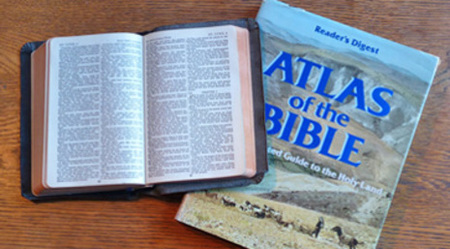 5. "A CHRISTIAN LEADER ... TEACHES THE TRUTH" - 2 Tim. 3:10-4:5
What to Teach
Ensure your leader knows that teaching and living God's truth are inextricably combined.
Choose a leader whose teaching is based on the Scriptures - who knows those Scriptures and loves them.
Choose a leader who knows the purposes of Scripture - to lead us to salvation, to reveal the mind of God, to transform our lives; and to equip us for good works.
How to Teach
Ensure your leader has the gift of preaching and teaching or is eager to empower others who do - preaching and teaching must have a central place in the life of a healthy congregation.
Ensure preaching is done with care - to win over and not alienate and which appeals to the whole person.
Ensure your leader is committed to the hard work and steadiness required in order to teach the truth.
Return to Events
---