Bible Study - Questions About Life with Jesus
Bible Study - Questions About Life with Jesus
Wednesday, November 14, 2018 View Next Date
11:00AM - 12:00PM
Wednesdays @ St. Mary's - 11:00 am; Thursdays @ St. Stephen's - 7:00 pm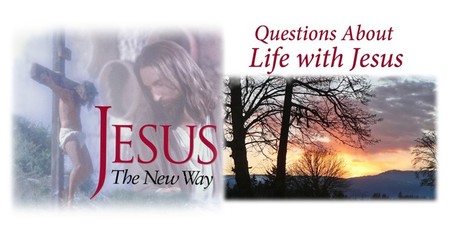 Join Us For Our Fall Bible Study Series
We will cover issues such as:
•Getting the Kingdom started: into what kind of a world was Jesus born?
• Startling surprises: What was Jesus really saying?
• Longing for a King: How did Jesus redefine what that should mean?
• Why did Jesus die: What was the real battle being fought?
• Who was Jesus: How do we begin to understand the meaning of Jesus?
• The New Claim: How does the resurrection address our individual lives?
Available Files to Download
To download, right-click the file and select "Save link as".
Return to Events
---