Blessing of The Animals
Blessing of The Animals
Sunday, August 12, 2018

Important: This event has already occurred.

2:00PM - 3:00PM
St. Stephen's Hall, 7921 St. Stephen's Road (off Mt. Newton X Road)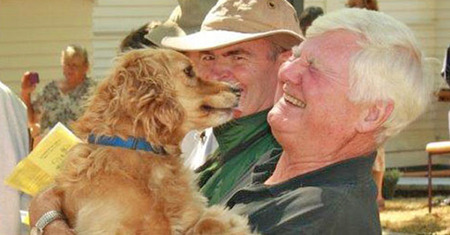 This year's Service of the Blessing of The Animals will be held on Sunday August 12, within the St. Stephen's churchyard.
Bring your pets, and get your neighbours to bring theirs. This is where the participating priests draw lots as to who blesses snakes and rats!
The ever popular Service will begin at 2 pm, rain or shine. The Outdoor Service will include music , prayers, and readings from scripture. Each animal will receive a Personal Blessing from one of our priests and a signed Blessing Certificate.
All animals should be brought in carriers or on leash.
All donations are for PATS.
Cheers,
Al Gerenser & Greg Robinson
Available Files to Download
To download, right-click the file and select "Save link as".
Return to Events
---