Sunday, September 2, 2018
9:00 - 10:00 am
Parish of Central Saanich
This event has already occurred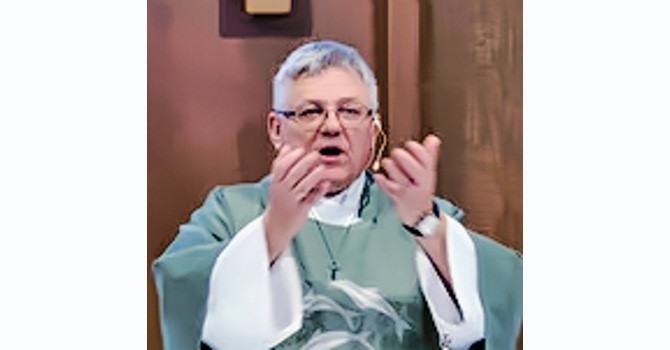 Rev. Lon Towstego appointed incumbent of the Parish of Central Saanich for Sept. 2!
To be read at all services at Parish of Central Saanich on Sunday, June 10
June 7, 2018
Dear Sisters and Brothers,

It is with pleasure that I announce that The Venerable Lon Towstego has accepted my appointment of him as the incumbent of the Parish of Central Saanich (St. Mary, Saanichton, and St. Stephen, South Saanich) effective September 2, 2018.

Lon was ordained priest on February 2, 2006 having graduated from the College of Emmanuel St. Chad in 2006. He was the curate at St. Paul, Nanaimo, and was chaplain at the Vancouver Island Regional Correctional Centre and the Nanaimo Correctional Centre. Lon most recently served as incumbent of the Parish of St. Peter & St. Paul in Esquimalt. During that time, he was named as Archdeacon of Selkirk. Lon serves on a number of diocesan committees, namely, Diocesan Council, Finance Committee, the Educational Trusts Board, Relationships Matter, and Reconciliation and Beyond.

Lon is married to Marian and together they have six adult children. Lon brings many gifts to ordained ministry-compassion, willingness, faithfulness and humour. He works well in a diversity of settings and groups. I know he enjoys riding and tinkering with motorcycles, travelling, and he and Marian share a gift of hospitality.

I give thanks to the wardens and to the members of the Bishop's Consultation Committee who have worked hard and well to bring this appointment to fruition. I am greatly appreciative of their work.
Please keep Lon, Marian, yourselves and me in your prayers during this time of transition.
Yours in Christ,
The Right Reverend Dr. Logan McMenamie
Bishop
900 Vancouver Street
Victoria BC VSV 3V7
p 250.386.7781 ext 250 tf 1.800.582.8627
[email protected] bc.anglican.ca
RENEWED HEARTS RENEWED SPIRITS RENEWED PEOPLE
The full letter from the Bishop is attached.