Friday, February 14, 2020 Next Date
12:00 - 1:00 pm
St. Stephen Memorial Hall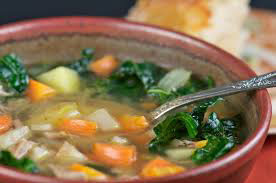 The Weekly Soup's On is a highlight on Fridays (until Dec. 11) at St. Stephen. We re-connect with friends, both new and longstanding, over a delicious bowl of home-made soup (and delicious dessert too!).
Diana & Margery.