Day Camp July 30 - August 3
Day Camp July 30 - August 3
July 30 - August 3, 2018

Important: This event has already occurred.

10:00AM - 3:00PM
St. Stephen's Hall, 7921 St. Stephen's Road (off Mt. Newton X Road)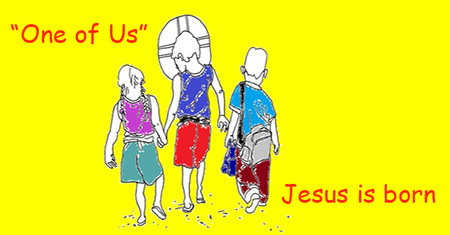 Summer Camp Theme: "One of Us" Jesus is born
Bible stories, games, crafts, and more, for ages 4 – 12
Registration fees:
$20 per child;
or $25 for 2 children, if from the same family;
or $30 for 3 children or more, from the same family.
Campers should bring a lunch, water bottle, hat, and sunscreen.
For additional information, review the poster below, and to register use the form attached below.
You can contact Dave (Camp Coordinator) by email ([email protected]) or by phone at 250-469-1422
This summer program is offered in collaboration with Crosstalk Ministries and the Parish of Central Saanich.
Available Files to Download
To download, right-click the file and select "Save link as".
Return to Events
---