Friday, March 1, 2019
8:00 - 9:00 am
This event has already occurred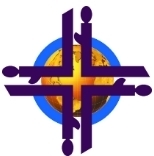 Introduction
The World Day of Prayer is a global ecumenical movement which brings Christians of many traditions together to observe a common day of prayer each year. Through preparation and participation in the worship service, we can learn how our sisters of other countries, languages and cultures understand the Biblical passages in their context. We can hear their concerns and needs and can join in solidarity with them as we pray with and for them. In this way, it is possible to enrich our Christian faith as it grows deeper and broader in an international, ecumenical expression.
The motto of the World Day of Prayer movement is Informed Prayer and Prayerful Action. Through our participation in the World Day of Prayer, we affirm that prayer and action are inseparable and that both have immeasurable influence on the world.
Lynn Fallan has shared that Eva Townsend just called her to advise that World Prayer Day is going to be March 1 ..
View attached poster below for update on the arrangements at Cordova Bay United Church with respect to World Prayer Day being held there on March 1.
Apparently, there is also one at St. Peter and St. Paul - see the attached map for locations.
There are good websites with information on World Prayer Day, one of which is here.